Since I haven't done an update it was has almost been a month, I figured I should post SOMETHING, since my nails haven't been too hot (aka smudging them, sheet marks, chipping from work, etc).
I have the same ritual, morning and night. My skin is moderately oily and I do get pimples. Often times deep ones that hurt and take months to finally absorb back into my body, along with the occasional white head (man those really are a joke compared to the cystic kind). Here is what I do to keep my acne at bay. I don't get zits much anymore and I think this is why...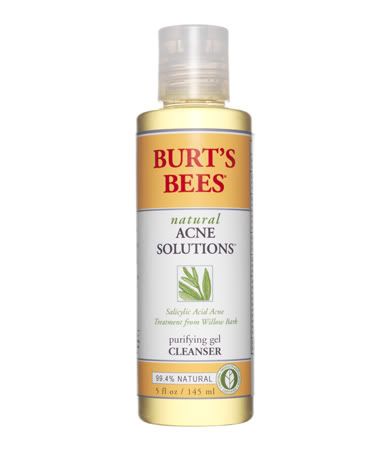 I start off my routine with a good cleansing. I normally use this Burt's Bees cleanser for acne-prone skin. It contains natural salicylic acid from willow bark extract that helps remove the thinnest top layer of skin, but not so much that it irritates your face or causes redness. I believe this to be the main factor in my acne. My dead skin cells clog my pores. After using this, I have seen a magnificent improvement!
After washing my face, I then use Paula's Choice Redness Relief Treatment as a toner on a cotton pad and gently smooth over my whole face. This contains aspirin, which helps calm down any irritation or redness I may have from say picking or over excessive sun (which doesn't happen too often anymore). It's nice and cool when applied. It does smell like vinegar, but that doesn't bother me. It also feels a bit greasy when applied, but it hasn't seemed to clog my skin in any way. :)
Onto the next step, I then apply Paula's Choice Extra Strength Benzyl Peroxide Gel to kill any of the existing bacteria on my skin. I normally let this sit for about five to ten minutes to sink in.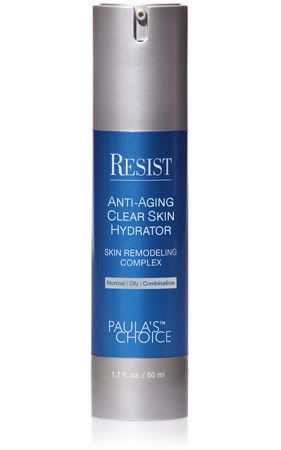 After those three steps have been completed, I finish my routine off with two different moisturizers. I use Burt's Bee's Radiance eye cream around (guess where!) my eye area, and I apply Paula's Choice RESIST Anti-Aging Clear Skin Hydrator onto the remainder of my face. The eye cream isn't to thick or too thin. It smells a bit odd, but I don't mind it. It also contains royal jelly, which they have claimed is an excellent way to prevent aging, but I haven't read anything significant about it. Hell, I just like it! As for the Paula's Choice moisturizer, I adore it. It leaves my skin soft, and it kills two birds with one stone. It doesn't upset my skin, and I figure why not start early on the anti-aging regimen? I know I'm only 22, but I don't think it's ever too early to be concerned! (Boy, how vain of me!)
Antyways, that be my routine. :)